How Shelter Insurance® Leverages Software to Elevate Loss Control and Underwriting Outcomes.
Download the full Case Study here.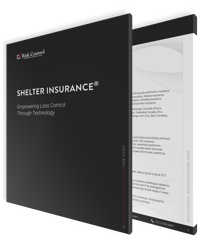 Shelter Insurance® has leveraged RCT software for over a decade as a crucial component to enabling their high volume of field visits and Loss Control surveys. Over 70,000 site visits were conducted by the Shelter team in 2021.

Like many insurance organizations at the time, Shelter originally engaged RCT to address efficiency and consistency challenges that commonly plague Loss Control and Underwriting workflows. In addition, Shelter hoped to address challenges in managing team member workloads, data quality and analytical frustrations, and difficulty deploying proactive and predictive loss control efforts.

Initial benefits and cost savings experienced by Shelter Insurance® were immense, including:
Savings of $3.3 million in the first 4 years following implementation
Field team time savings of roughly 12,000 hours per year
Improved Underwriting collaboration and communication
An ability to service and survey significantly more accounts
Additional leadership tools to effectively manage teams and resources – including turnaround time reports, inspection audit logs, quality reports, and real-time workloads
Automated survey and task assignment through configurable rules and workflows
Improved data mining, reporting, and sharing capabilities
As the insurance industry has continued to evolve, so has the broad range of organizational goals which Loss Control teams are being asked to address. This case study explores three ongoing evolution areas – Customer Experience, Data & Account Selection, and Tech Agility & Interconnectivity.

To access the full case study, please click here.