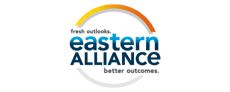 (December 12, 2016 – Toronto, ON) Risk Control Technologies Inc., the industry-leading provider of loss control software solutions for the insurance industry, today announced that Eastern Alliance Insurance Group has selected its loss control management system to strengthen the delivery of risk management services to its workers' compensation customers. Founded in 1997, Eastern Alliance has built a strong reputation for being a best in class provider of workers' compensation products and services.
Eastern Alliance places a strong emphasis on customer service as a competitive differentiator. From the start, clients are assigned a dedicated service team with specialists from underwriting, risk management, claims and marketing. Eastern Alliance team members take personal responsibility for meeting the needs of clients with the collective goal of increasing the insured's productivity and reducing their workers' compensation costs.
"Providing the right technology solution to our risk management professionals is important to the efficient delivery of service to our valued customers," said Michael Boguski, President for Eastern Alliance.
As a highly flexible and configurable 'off-the-shelf' solution used by an array of loss control focused insurers, the Risk Control Technologies platform will allow Eastern Alliance to tailor the software to meets its needs today, while affording them the flexibility to easily evolve the system as business needs change in the future.
The system will enable Eastern Alliance to:
Enhance risk management data-mining and reporting capabilities.
Integrate its loss control system with other core systems to provide risk management consultants with a consolidated view of each account.
Track and manage all risk management related interactions with insureds.
Better manage service delivery and ongoing risk management service plans.
Automate assessment and service related processes to reduce manual tasks.
Enable more effective management of service plans to drive risk improvement.
Provide underwriters with high quality, timely data in support of decision-making.
"We are pleased to welcome Eastern Alliance to our rapidly-growing list of service-focused carrier customers," said David Da Costa of Risk Control Technologies, "their investment in technology to further enable the risk management team is evidence that customer service excellence is a real priority for the company".
About Risk Control Technologies Inc.
Risk Control Technologies Inc. provides insurance carriers a unique combination of high tech loss control software and industry expertise. This powerful combination allows teams to achieve their overall risk management objectives through the use of both technology and industry best practices. Today, Risk Control Technologies' community of loss control leaders includes some of the most progressive loss control focused carriers in the world. For more information, visit www.riskcontroltech.com.
About Eastern Alliance Insurance Group
Founded in 1997, Eastern Alliance is a specialty underwriter of workers' compensation products and services for businesses and organizations in the Mid-Atlantic, Southeast, Midwest and Gulf South regions of the United States. Eastern Alliance is a wholly-owned subsidiary of the publicly-held ProAssurance Corporation, and has offices in Lancaster and Wexford, Pennsylvania; Charlotte, North Carolina; Carmel, Indiana; Grandville, Michigan; Franklin, Tennessee; Richmond, Virginia; and Madison, Mississippi. Eastern Alliance's Web address is www.eains.com.