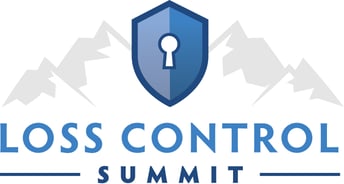 The first day of the Loss Control Summit was a dynamic blend of inspiration, education, and networking opportunities. The day kicked off with an engaging keynote address by Allan James Moore who uniquely combined humor and experience to inspire leaders in the realms of Leadership and Safety. Moore's innovative approach resonated with attendees, setting a vibrant tone for the summit.

Doug Alexander from A Brilliant Outcome, delved into the intricacies of building a culture of continuous innovation for improved risk management. Participants gained valuable insights into leveraging innovation within their teams and organizations, touching upon topics ranging from AI to practical steps towards fostering innovation.
Christine M. Sullivan, the 108th president of ASSP and Sr. Vice President at SOMPO International, brought her wealth of experience to the fore, stressing the importance of maximizing human capital through effective recruitment strategies and fostering diversity. Her insights provided attendees with a strategic edge in optimizing workforce management.

Innovative engagement took center stage during the "Rapid Requirements" session. The spotlight then shifted to the transformative potential of RCT's Workflow Automation and how it shapes a Predict and Prevent strategy. The sessions showcased how automated tools can synergize to enhance risk management strategies while minimizing costs.
The Advanced Risk Scoring module was unveiled that enhances alerting capacities and leveraging automation for informed decision-making in Loss Control and Underwriting.
A compelling panel discussion featuring industry leaders Eric Bourquin (VP Safety Services – Texas Mutual), Jeff Spangler (Director of Loss Control Operations – Cincinnati Insurance), Elizabeth Owens (Director, Risk Control & Consulting – HAI Group), Ryan Allen (Senior Loss Control Compliance & Audit Specialist – AF Group), and Doug Alexander (Founder, A Brilliant Outcome) delved into amplifying an organization's impact through Loss Control. This panel offered valuable strategies and actionable recommendations, reflecting the power of technology and unleashing the power of effective loss control.
The day concluded with an insightful exploration of enhancing Loss Control Analytics through Power BI, underscoring how Power BI can unearth unexplored insights from data-driven strategies.

Stay tuned for more exciting insights and discoveries on Day 2 of the Loss Control Summit!