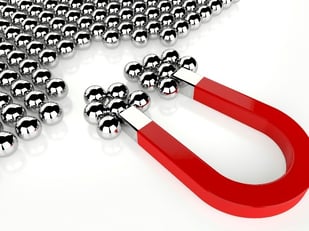 After receiving extremely positive feedback in the form of compound agreeance industry-wide to Part 1 of this posting (How to Attract and Retain New Talent in Loss Control), I abstracted on the idea that there is a longing, rather a necessity, to legitimize the integrity of this millennial perspective in loss control first-hand. There was no pushback whatsoever on the idea that modern technology, a flexible workplace, and an effective onboarding strategy are three keys to attracting and retaining millennial talent in loss control so this naturally lead me to the 'why?'.
Further to that, with the impending talent drought in insurance looming - 25% of the entire industry expected to retire by 20181- I knew I needed to speak directly to the millennials. I needed first-hand perspective of a millennial considering a career in Insurance and Risk Management. Only once this perspective from individuals fitting these criteria is captured can their true viewpoint be comprehended and acted upon accordingly by the insurance industry.
Florida State University has the 6th largest undergraduate contingency in the United States for undergraduates majoring in Risk Management and Insurance programs2. Some of their most promising students were invited by the RIMS (Risk and Insurance Management Society) Student Advisory Counsel to SeaWorld San Diego to have a closer look at the Risk Management practices in place at SeaWorld to promote workplace safety (see video here). A publication called "Millennials continue to dive into insurance industry" released by Business Insurance® introduced this to me and also to two young men that not only seemed to have a clear grasp of the industry but also fit my aforementioned legitimacy criteria1. Max Miller and Victor Tang are two students that graduated last weekend from the Risk Management & Insurance Program at Florida State University. I had the opportunity to interview them the very week they graduated with the goal of capturing and being a catalyst for the distribution of their incredibly important first-hand perspective.


These are some of the things they had to say to do with the 3 keys mentioned in Part 1:


Why are you considering a career in Insurance and Risk Management?
Max: "With less young people getting into insurance careers it presents a unique opportunity where a massive industry is lacking a lot of future talent, which creates a huge opportunity to grow from a career perspective."


In your Risk Management Program, are a lot of people considering careers specifically within risk management/loss control, or just in insurance in general?
Victor: "Not as many of my colleagues are going directly into loss control/risk management. We find you typically start in Underwriting or Sales as a stepping stone and introduction to the industry to learn the business. I don't know many students considering risk management in the immediate future because of this."


How does technology affect your decision making?
Max: "Millennials are hesitant to work in industries without modern technology. We already understand databases and technology and it is one of the millennial's true advantages in the workplace. Being tech savvy gives us a competitive advantage to our peers who have more experience, so we need to go to a place that leverages technology otherwise we're not utilizing that advantage."
Victor: "Millennials also grow up with technology and find it exciting. Companies like Google and Facebook are appealing because of this excitement and working with new innovation, so if insurance companies don't start adapting, they'll continue to be even less attractive than those other industries and won't be able to attract the top talent."


What does the future look like for attracting and retaining millennial talent in insurance?
Victor: "Insurance doesn't have a sexy appeal. It needs to find a way to be sexy again. People follow talented individuals and when they see success they want to emulate it. This applies to millennials directly. From 30,000 feet there is a drought, people need to make insurance attractive again, from marketing for job opportunities to technology. Also, more people need to be educated on all the possibilities a career in insurance can offer because today most are not."
Now that their views have been observed first-hand we can take a step back and abstract on how Victor and Max's perspectives can lead us to action-oriented solutions. There is no doubt that effective onboarding and the utilization of modern technology seem to be very key components to the attractiveness of insurance companies to millennial talent. They brought up an interesting point that very few young people are even considering a career in loss control due to the way that young talent is brought into the organization. Sales and Underwriting seem to be the first places a new hire will be directed as a learning experience and Sales as a department are going above and beyond to recruit new talent at universities offering Risk Management and Insurance programs. This funnels what new talent there is towards the sales side of the organization versus other disciplines.
Technology is a major theme in Max & Victor's answers, specifically in relation to being attractive to young talent. This cannot be ignored. Millennials to technology are a fish to water. It is the language they speak and it is the only way to truly leverage the productivity and output-oriented mindset of the career-focused millennial. This impending talent drought in insurance, that is even further accentuated in Loss Control is a self-fulfilling prophecy of sorts. The lack of modern technology in Loss Control turns away young talent and is quantifiably negatively effecting the future of the discipline. Through high-level macro-studies referenced in Part One of this article to the first-hand micro-case study done on these two young professionals in Part Two, I say these points with utter objectivity.
A prominent Loss Control Consultant would never relieve themselves from the fiduciary duty associated with the advisory nature of their role in relation to being up-to-date on contemporary safety practices. It follows that it is only fair that the executives in an organization treat the Loss Control team with the same level of effort in being attractive to young talent coming into the workforce today, and not only appealing to the incoming workforce of 20 years ago. Millennial relevance is a crucial step to overcoming this drought and from the first-hand perspective shared by Max and Victor we now know a little more about why technology is a key part of this and some potential steps to overcoming it.
To Learn More about our Loss Control Management System that helps resolve these issues, do not hesitate to contact one of our experts.
I would like to say a special thank you to Victor and Max as they uncovered some genuine perspectives that myself, working on the vendor-side, would not have been aware of in my daily life. Their opinions are fundamentally important to understand from the perspective of the insurance industry as they equate to the potential future of the industry and they allow for a navigational, rather than blind approach to these imminent issues. Those looking for top-talent going into insurance would be hard-pressed to find two individuals, with the practical experience that these two have, also accented with unwavering professionalism to the degree that these two embodied during our interview.
Bio On Students:
Victor Tang
Business Insurance Consultant at Bouchard Insurance in Tampa, Florida
2016 Florida State University Alumni Majoring in Risk Management & Insurance
"Since 18, my goal has always been to consult companies on how to enhance their risk management & insurance programs with an innovative approach. My specialties are group employee benefits plans, workers comp, and general liability. I want to be a continued advocate for millennials to show how successful, lucrative and fun the risk management and insurance industry can be if you are determined and passionate."
Max Miller
Business Insurance Consultant/ Advisor at Bouchard Insurance in Tampa, Florida
2016 Florida State University Alum Majoring in Risk Management & Insurance with a minor in Spanish
"My business objective is to act as a trusted advisor for my clients. Specializing in Commercial Property and Casualty lines, I seek to build long term relationships to help companies maximize profits and minimize risks. Using my talents and the resources of Bouchard Insurance, I aim to provide professional and personalized services to help businesses grow."
Sources:
Business Insurance. (2016). "Millennials continue to dive into insurance industry". April 24, 2016. <http://www.businessinsurance.com/article/20160424/VIDEO/160429923>.
Business Insurance. (2015). Directory of Risk Management Schools 2015. Market Insights, 1-20.